Posted on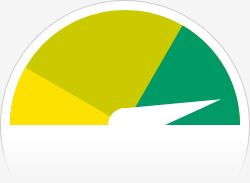 El Blog-Health-o-Meter™ indica: Wow.
Wow!!!!
Las estadísticas del 2010 os las debo, y ese WOW es para todas vosotras!!
Gracias… =)
Ahí van!
Números crujientes
Alrededor de 3 millones de personas visitan el Taj Mahal cada año. Este blog fue visto cerca de 28,000 veces en 2010. Si el blog fuera el Taj Mahal, se necesitarían alrededor de 3 días para visitarlo.
In 2010, there were 135 new posts, not bad for the first year! Subiste 679 imágenes, ocupando un total de 301mb. Eso son alrededor de 2 imágenes por día.
The most popular post that day was conóceme.
¿De dónde vienen?
Los sitios de referencia más populares en 2010 fueran facebook.com, 25gramos.com, fixedsoldiers.com, tuenti.com y es.trendtation.com.
Algunos visitantes buscan tu blog, sobre todo por nike gladiadoras, miss kleckley, gladiadoras nike, wildfox y macrotendencias.
Lugares de interés en 2010
Estas son las entradas y páginas con más visitas en 2010.
1
conóceme abril, 2010
11 comentários
2
Gladiadoras…luchemos entre leones! mayo, 2010
5 comentários
3
MacroTendencias para el 2011 mayo, 2010
4 comentários
4
SORTEO ROXY by Cynthia Rowley agosto, 2010
100 comentários
5
miss kleckley? mayo, 2010
3 comentários
Uho!!!
Números y datos del 2010 para miss kleckley! Parece que el trabajo duro pero a la vez divertido tiene su recompensa. Y como guinda para terminar, y comenzar el año, iré a The Brandery como ponente en la mesa redonda de bloggers representando al equipo de 25 gramos, se puede pedir más?
Miss kleckley estará en The Brandery Barcelona como blog de tendencias urbanas!! Y no sabéis la alegría que me da poder compartirlo con todas vosotras, porque también sois merecedoras de estas buenas nuevas
Y para celebrarlo y agradecéroslo… muy próximamente habrá un nuevo sorteoooh!
Gracias a todas mis kleckleys por este 2010!